Hello, I'm a Clinical Nutritionist
Fadi Al-Shwaiyat
With SUPER DIET CENTER "YOUR FITNESS IS A STEP AWAY"
Get Your FREE Body Mass Index Consultation Now
15 Years Of Experience As A Dietitian And Health Nutritionist In The UAE.
Super diet center is considered a company specialized in healthy nutrition and physical health and it is characterized by providing the finest and best multi-products in this field. Super diet Center is distinguished by providing a variety of supplements, diets advisory, vitamins, products for weight reduction and maintaining it in addition to athletic products and aims to maintain a healthy style and style for citizens and residents through awareness of the importance of a balanced diet that leads to enjoying a healthy and active lifestyle by providing the finest consultations for nutritional diets.
What I Offer For Good Health?
Nutrition Coaching
It will be a macro-based food approach. As we work together, we will make adjustments to your calories and macros based on body composition
Lose Weight
I will contribute to give the best solution from our highly performant packages to solve your problem of overweight and prevent obesity. 5-10kg Guarantied per months
Gaining Weight
We provide you with highly nutritional package plan to build muscle mass & dryness products for people who are underweight and wish to gain weight in a safe & natural way
Sports Nutrition
A nutrition plan to support an individual's training regime and goals will be create. The plan will incorporate both food and hydration integral to performance
Athletics Nutrition
For you athletes, we are will introduce you a special package of products that increase muscles size, achieve optimum performance and endurance during exercise
What People Are Saying
"I was suffering from obesity but thanks to God, Super Diet Center, and Dr. Fadi, I decreased 30 kilos and started my career with the ideal weight all without sagging, and even my appearance changed. I look younger in age, and I'm still continuing. It's inspiring to those around me.
Thank you Super Diet Center and thank you, Dr. Fadi."
Doaa Abu Qamar
Client
"When I decided to join the Super Diet Center, I was afraid of my ability to continue, as well as I was afraid that I would not be able to lose weight at all, but with Dr. Fadi's encouragement, my confidence began to increase, and the weight loss journey began, and now for the first time in my life I am approaching the perfect weight, and I will continue until I reach the right weight.
Thank you, Dr. Fadi, and thank you, Super Diet Center."
Reem Salman
Client
"I would love to share with you my success story in order to benefit everyone who lost hope in losing weight. I am tired of being overweight, and I tried to lose weight through several regimens, but I failed, until I joined the Super Diet Center, with Dr. Fadi, through his experience and studied nutritional programs, I was able To lose excess weight, without deprivation, and without flabbiness in the body, and I am still continuing until I reach my goal, the ideal weight.
Thank you Super Diet Center, and thank you, Dr. Fadi."
Mohamed Ahmed
Client
Health & Nutrition Articles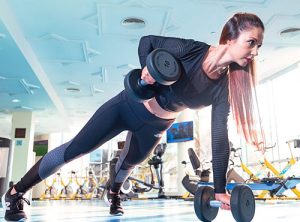 A Digest on Healthy Eating and Healthy Living
As we transition from 2020 into 2021, the COVID-19 pandemic continues to affect nearly every aspect of our lives
Top 10 Food and Nutrition Trends on the Horizon for 2021
The year 2020 brought hardships and change for many people around the globe, and our everyday habits and behaviors have dramatically shifted
Flexibility: the Right and Wrong Way to Stretch
Regular stretching has been shown to improve posture, prevent or minimize pain throughout various regions of the body and improve movement patterns